COMBInation leads to success – the complete solution for diesel and AdBlue®
Refuelling machines and vehicles costs valuable time during everyday work. So make yourself independent with a mobile COMBI filling station for diesel and AdBlue®. The integrated additional tank allows you to transport diesel and AdBlue® in one filling station. In order to have the right solution for every application and every need, CEMO COMBI tanks are available in a wide variety of designs.

Advantages
Four points for one
COMBI filling station from CEMO.
Efficient
Drive only once
Light
Only once loading and unloading
Compact
To transport only one gas station
Space-saving
Use more free space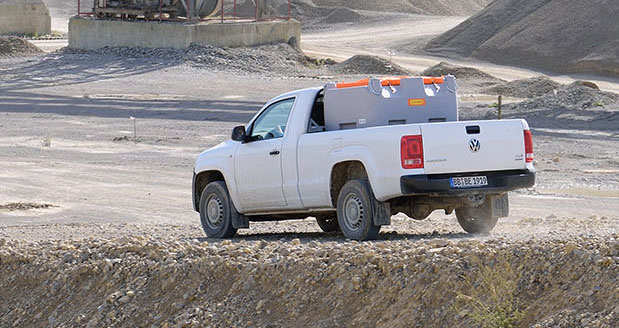 Today, mobile machinery such as tractors, excavators or forestry equipment and variable position generators or water pumps often work with environmentally friendly diesel engines that clean exhaust gases using the SCR (Selective Catalytic Reduction) process. To eliminate nitrogen oxides, they require AdBlue®, i.e. urea solution, in addition to diesel fuel.

Storing, delivering and refilling two different operating materials always and everywhere poses significant additional effort in terms of logistics. A well thought-out combination of two tanks now provides a remedy.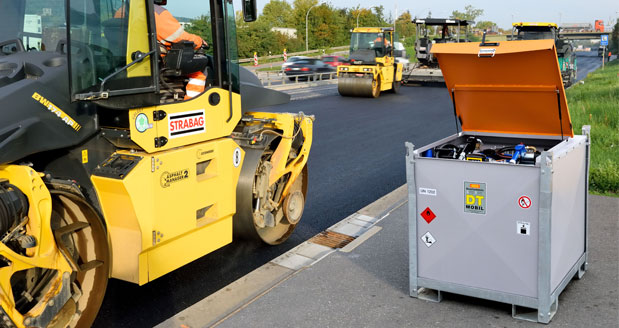 The user only needs to transport and set up the combination container, and both operating fluids can be conveniently refilled on-site.
The solution known as DT-Mobil PRO PE COMBI has transport approval in accordance with ADR and can provide up to 850 litres of diesel and 100 litres of urea solution or 980 and 200 litres as ProST Combi at the same time.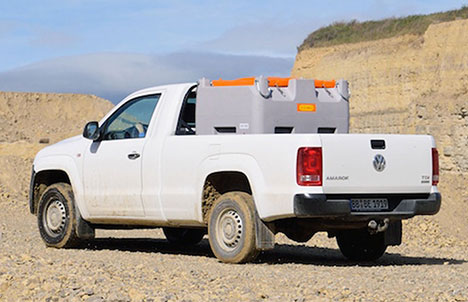 Make yourself independent with a mobile COMBI filling station for diesel and AdBlue®

Sustainability and appreciation
Gain a little insight into our everyday family work and learn more about sustainability and appreciation at CEMO.